Are you making one of these common money mistakes?
Americans spend a lot of time thinking (and stressing) about money. We save, invest and try to spend wisely. Even so, many people end up making one of these five common mistakes. Click through to see if you are and explore solutions.
1. Losing track of your money
Spending more than you earn each month can lead to unwanted debt or a lack of savings. You may be able to avoid overspending by creating and maintaining a simple budget. Online tools can help with this: Mobile alerts can keep you on top of your balances and payments, and spending analysis tools can help you set more specific goals. Stay on top of your money with Bank of America's Spending and Budgeting Tool.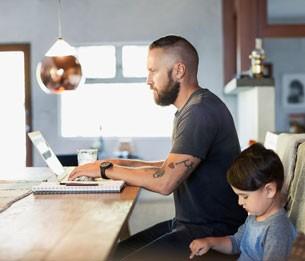 Over half
of Americans spend as much or more than they earn each month.
Source: Federal Reserve, 2015
2. Keeping too much cash in your checking account
While it's a good idea to keep a small cushion of cash in your checking account, you can miss out on the interest your extra funds can earn if you stash more there than you need. Aim for about one month of income in your checking account to cover your basic expenses. Put additional money in a regular savings account or explore other options such as money market savings accounts or CDs.
3. Putting off saving for long-term goals
Saving for a major goal, such as retirement or your child's college education, can be intimidating. But starting early makes it easier because the money has more time to grow. Start by opening a savings or investment account dedicated to your goal and adding a small amount of money. Commit to saving a bit each month, and increase the amount when you can. Consider setting up automatic monthly transfers so you don't have to worry about remembering this task.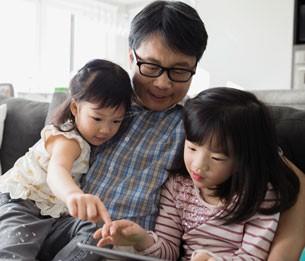 24%
of U.S. workers have less than $1,000 saved for retirement.
Source: Employee Benefit Research Institute, 2017
4. Ignoring your employer match
A majority of companies that provide employer-sponsored retirement plans—like a 401(k)—offer some sort of matching funds. However, many employees don't take full advantage of them. Try to avoid leaving money on the table. Instead, make sure you save enough in your plan to receive the full match if your employer offers one. Even a little bit of extra money can make a meaningful difference down the road. Learn more from Merrill Edge about how to boost your retirement savings at any age.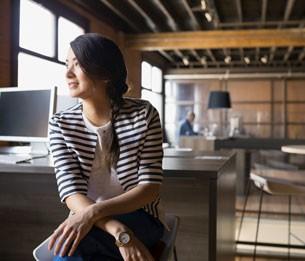 A quarter
of employees leave matching retirement funds on the table.
Source: Financial Engines, 2015
5. Not preparing for the unexpected
Nearly half of Americans say they would have trouble handling an unexpected expense, such as a medical bill or car repair, according to the Federal Reserve. An emergency fund can help you deal with financial curveballs. Try to set aside at least three months' worth of expenses in a savings account to tide you over during tough times. And make sure you have all the insurance you need, such as health and disability insurance for medical issues and adequate car insurance for accidents.
Contact Us
Mon-Fri 8 a.m. to midnight Eastern Sat 8 a.m.-8 p.m. Eastern, Sun 9 a.m.-8 p.m. Eastern

866.736.2205

Mon-Fri 8 a.m. to midnight Eastern

Sat 8 a.m.-8 p.m. Eastern, Sun 9 a.m.-8 p.m. Eastern
Merrill Edge® is available through Merrill Lynch, Pierce, Fenner & Smith Incorporated (MLPF&S), and consists of the Merrill Edge Advisory Center (investment guidance) and self-directed online investing.
Banking products are provided by Bank of America, N.A., and affiliated banks, Members FDIC and wholly owned subsidiaries of Bank of America Corporation.

Investment products:

Are Not

FDIC Insured 


Are Not

Bank Guaranteed

May Lose Value

MLPF&S is a registered broker-dealer, Member SIPC and a wholly owned subsidiary of Bank of America Corporation.