Comparing new-car incentives: Cash back vs. lower interest
Before you make a decision, look at your larger financial picture. These tips can help.
Cash back and low-interest financing are two of the most popular new-car incentives offered by auto manufacturers. These promotions are designed to boost sales of certain models, clear out inventory at the end of a model year, or encourage brand loyalty. They usually originate with the manufacturer and can change from one month to the next.
If you're looking to buy a new car, could one of these offers make sense for you? The tips below can help you make that determination.
How to find car buying incentives
Supply and demand—along with the popularity of specific models—largely determines whether incentives are available and how generous they are. To see what kinds of offers may be available, search consumer automotive websites; many compile the best deals each month. You can also check manufacturers' websites. Going to the dealership with incentive information already in hand sets you up to better negotiate a sale.
The difference between cash back and low-interest financing
Also called rebates, these incentives offer cash from the manufacturer when you buy the vehicle. Rebates typically range from $1,000 to $3,000. They're often deducted from the vehicle's purchase price, but you can sometimes choose to take a check from the dealer instead. To qualify, you may be required to take out your loan from the automakers' financial arm, rather than from a bank or credit union.
Sometimes called low APR, this is when the dealer extends an interest rate on a loan that is lower than normal rates, sometimes as low as 0%. The rate you'll be offered depends on your credit score and other factors. Car manufacturers often refer to eligible buyers—those with the highest credit scores—as "well-qualified buyers." In addition, the low-rate offer generally is tied to a specific loan length. While some loans may be as long as 60 months, the lowest rates may only be available on loans with relatively short terms—say, 12 or 24 months.
Negotiated price less cash back

Significantly less than the market rate

Set by the automaker's financing arm

Maybe. For some offers, you must use the automaker's financing arm

No. These incentives are through the automaker's financing arm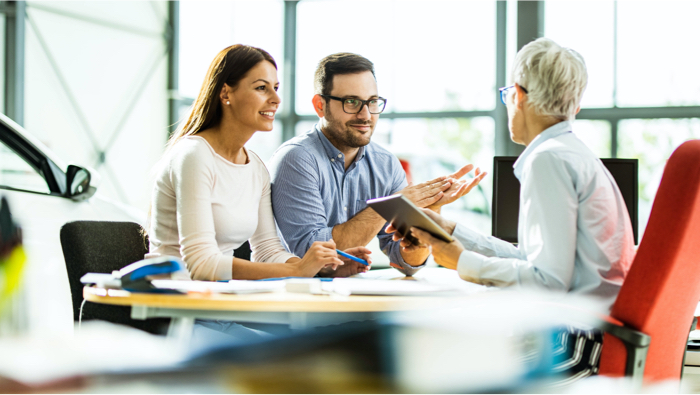 How to decide between cash back and low-interest financing
Make sure you understand the details of each deal and do the math to determine which incentive makes the most sense for you. Most bank and auto manufacturer websites have calculators to help you make comparisons. Plug in the amount, interest rate and term for each loan to determine the monthly payments and total cost over the life of the loans. Then consider:
If the bottom line is most important and you can afford the monthly payments, go with the option that has the lowest overall cost.
You may be willing to accept a longer loan that will cost more overall in exchange for lower monthly payments that fit your budget.
By going through the steps above, you'll put yourself in the strongest position to make a deal that fits your financial situation and goals.